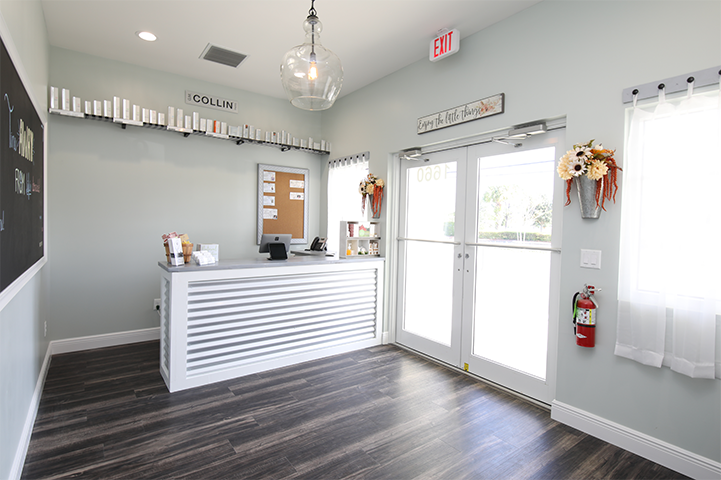 Ah Massage & Skincare
Ah...Massage, LLC began in 2008 out of a desire to provide quality service, reasonable pricing, and relaxation. We take this mission very seriously, and believe you deserve the entire service booked, not almost the entire service. For example, an hour service here is really 60 minutes, not almost 60 minutes.
PACKAGES
---
As long as you are going to visit us on a regular basis, why not save money and purchase a package? For our regular clients, we offer a package of 10 massages (or facials) at a discount rate. It's our way of saying thank you for making us a part of your lifestyle.
10 x 60 minute massages for $595 (savings of $105)
10 x 90 minute massages for $807.50 (savings of $142.50)
10 x 60 minute facials for $637.50 (savings of $112.50)
mini packages of 5 services also available
*Please note that this is not a membership. The entire package must be purchased at once. It does not expire and you can use the package for services or as gift certificates. A package can be shared. If you decide to cancel at any time, your money will be refunded at the regular rate of service, not the discounted rate. Please call for more details.
What a wonderful way to spend a day out with my girlfriends! The massage was fabulous with hot stones, aroma therapy, a heated table and lotion, and soothing music. We all agreed - best massage ever! Very professional service. Can't wait to come back. Thank you so much!

We have used Ah Massage for the last four years and have always gotten awesome massages from Anne and her crew. This year as a special gift for my wife I booked her with Anne for a facial and bikini wax in preparation for our anniversary trip. She couldn't have been more pleased with the outcome!! The facial turned out great and she was thrilled with smoothness of her waxing! She can't wait to go back again and get pampered all over again.

I had Gina as massage therapist. She is great, attentive and made sure I was comfortable. What a lovely treat 90 minutes of fantasticness. I will return!

Looked online for local massage, found Ah Massage, read the great reviews, made appointments my my mom and myself for 1hr massages. It was excellent Molly and Anne were professional, thorough, and attentive to our individual needs. Our massages were tailored to our specific requests and we're a combo of deep tissue, Swedish, and hot stones. We have never felt more relaxed and refreshed, and already scheduled a return visit. Do yourself a favor and schedule a massage. Your body will thank you.

My mother and I just had "Ahhhmazing" massages! Mom says Jessica did a great job getting her knots out and relaxing her! And I just can't stress enough how wonderful Laura is! I am extremely picky and Laura exceeded all expectations! She worked out all my stress and knots and I feel brand new! We will both be back and telling everyone to request you both! Thankyou so much for a wonderful momma and daughter day!
OPENING HOURS
Call Us Today! (772) 828-1599
Call us today to book your next session. Please call at least a few hours in advance to book your appointment, especially for couples.
Walk in Customers are welcome 10am-6pm. By appointment only after 6pm.
Licence No: CE10015444. Massage Licence No.: MM 23468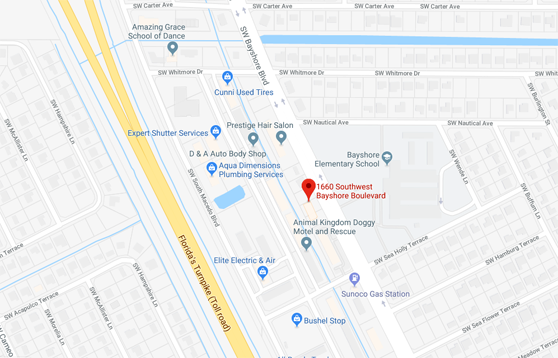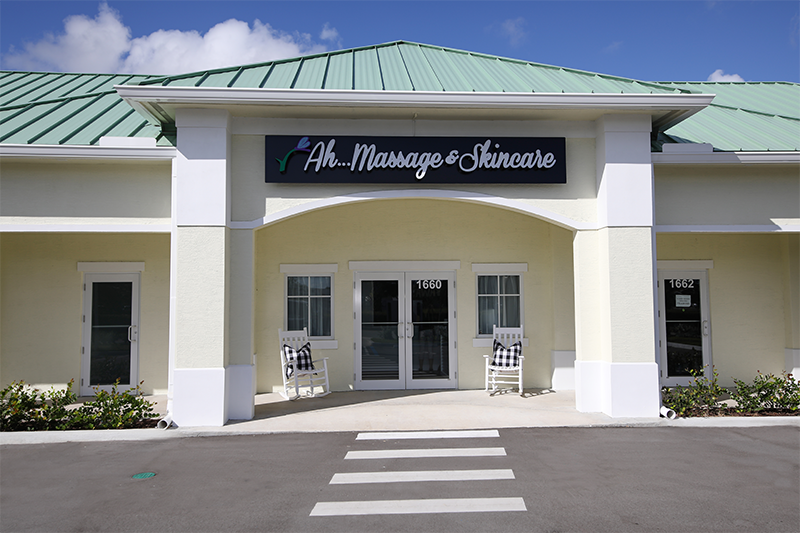 AH Massage & Skin Care in Port St. Lucie, Florida
We guarantee you a rejuvenating experience without contracts, hassles, or any other commitment.